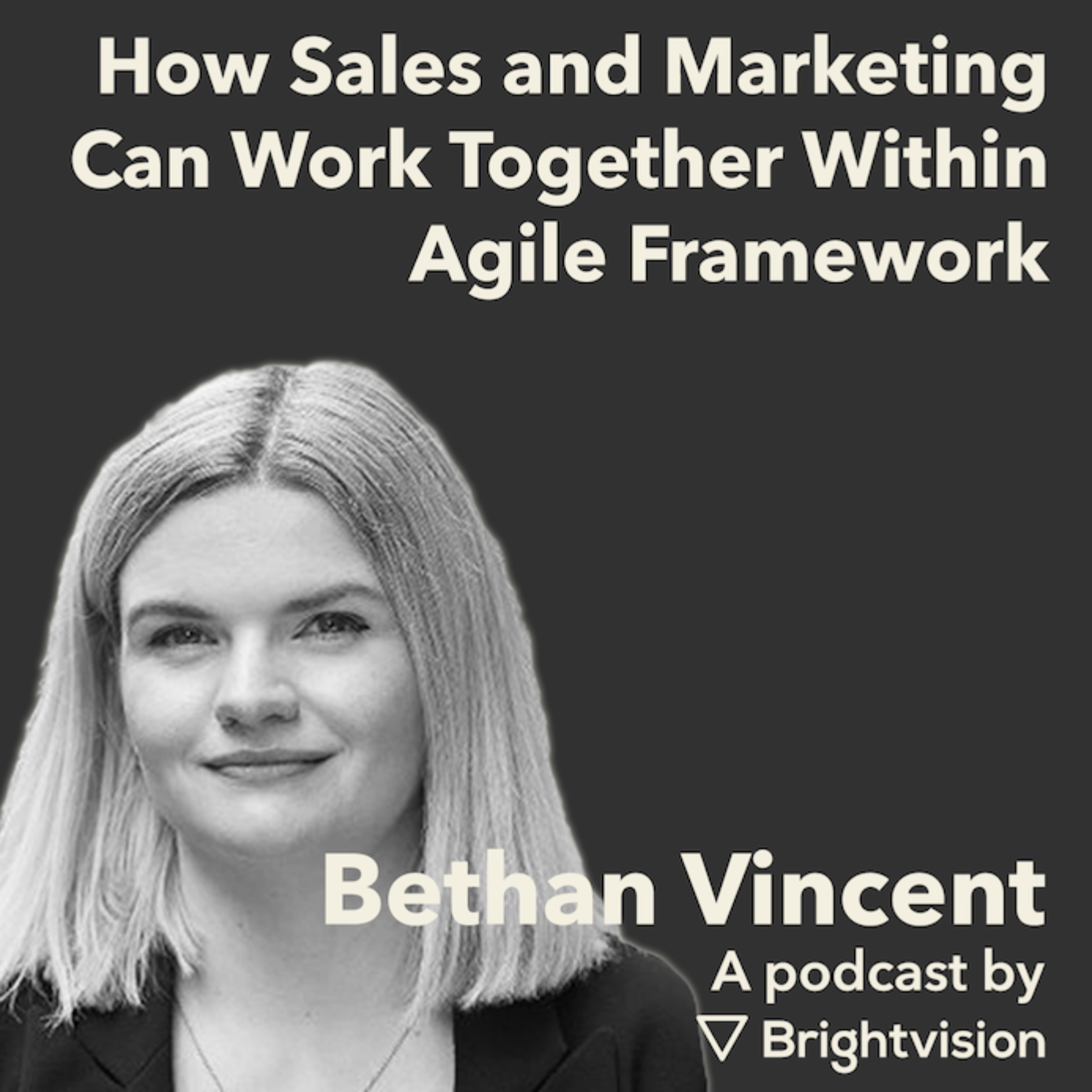 Should sales and marketing be combined, is a commonly asked question. A symbiosis of sales and marketing team can indeed accelerate success, and bring growth to a business. However, there are a few tricks to know on how to make that relationship work seamlessly. 
In today's episode, Bethan Vincent will be discussing the the topic on "How sales and marketing can work together within agile frameworks" and share her expertise. 
Bethan is B2B Marketing Consultant with over 10+ year's experience in technology and the digital sector. She has taken on companies like Google and AWS through innovative positioning, customer-centric messaging and delivering campaigns with a test and learn mentality. Bethan has created marketing departments and teams from scratch, built out full go-to-market strategies and advised at a board level. 
More about Bethan below: 
Website: https://www.bethanvincent.com/ 
LinkedIn: https://www.linkedin.com/in/bethanvincent/?originalSubdomain=uk 
Podcast: https://www.bethanvincent.com/the-brave-podcast