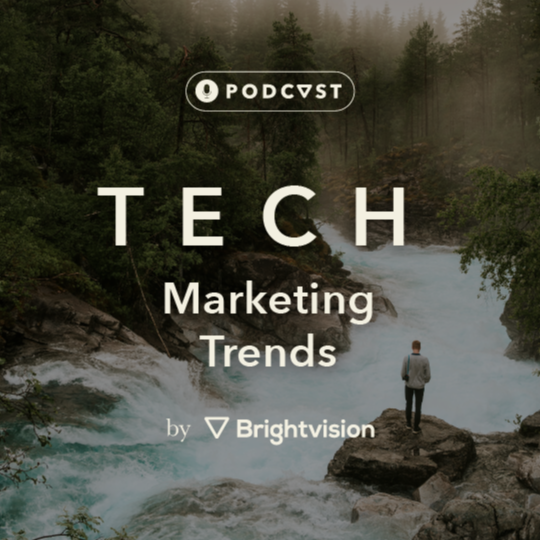 B2B Tech Marketing Trends for Growth Driven CMOs What do the most successful B2B marketers do to achieve growth? Each month, our CEO, Jakob Löwenbrand, interviews experienced people within sales and marketing at tech companies with one goal: to figure out what works and what doesn't in the area of B2B marketing and sales. Together with our guests, we explore the latest trends and share growth marketing strategies for tech CMOs.
Episodes
Wednesday Oct 04, 2023
Wednesday Oct 04, 2023
In this week's Tech Marketing Trends episode, Jakob Löwenbrand welcomes Michael Fourchette, a tech veteran with a rich background including roles at PeopleSoft, Autodesk, and as Chief Research Officer at G2. Michael is here to discuss his latest report on business adoption and use of AI.

Some key takeaways:
🤖 87% of companies plan to increase their AI spending in the next 12 months
🤖 Talent scarcity and data quality are significant concerns for businesses venturing into AI
🤖 Michael is optimistic about AI's role in job creation and upskilling

Don't miss this insightful conversation that delves into the transformative impact of AI on the B2B tech landscape. Listen now to gain valuable insights that can help you stay ahead of the curve in this rapidly evolving field.